Major Fine Jewelry Store in Largo, Florida
Diamonds for Sale

The Silver Queen and Belleair Coins, Gold and Diamonds
1350 West Bay Drive Largo, FL 33770


Call: 727-585-4502
Jewelry@Silverqueen.com


The Silver Queen is one of Tampa Bay's most renowned full service jewelry stores servicing:
the Largo, Clearwater, Seminole, St. Pete, Belleair, Belleair Bluffs, Pinellas Beaches
and Tampa Bay area in Florida since 1972. We offer a huge selection of diamonds
and jewelry at extremely competitive prices that you will love.
We also buy or purchase your jewelry collections or take trade ins.
Full Service Jewelry Repair, Appraisal Services and Custom Ring Design also available.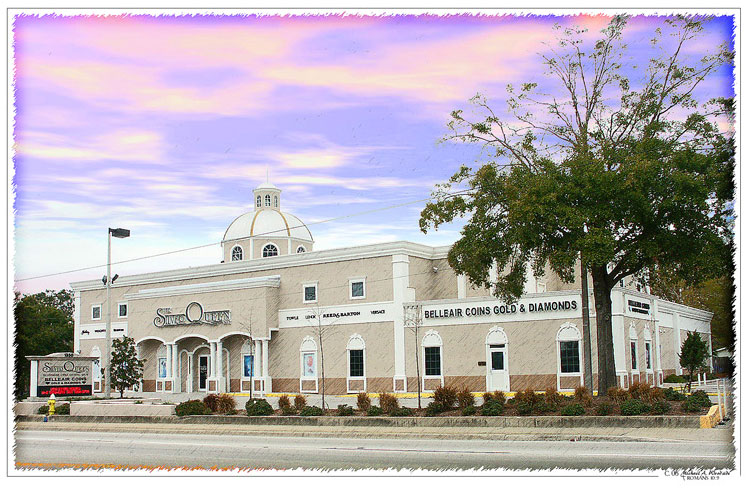 The Silver Queen and Belleiar Coins Gold & Diamonds
1350 West Bay Drive Largo, Florida
727-585-4502

(Does not apply to our Etsy Store which is already discounted.)
If you visit our store in person, please mention to the salesperson that you'd like the 20% off internet discount.
If you shop our new jewelry store on-line, in the note section to the jeweler please indicate
that you would like the 20% off sale discount applied.


Shop our Jewelry online:


---
Our Jewelry Staff:
Our Jewelry staffers are all extremely knowledgeable, friendly, honest and here to help you find that perfect piece of jewelry that will enhance your lifestyle or make the perfect gift or proposal.

When you come in relax, have a cup of coffee and take your time with no obligation or high pressure sales tactics. We are here to make your jewelry shopping experience a happy one and are hoping to make you one of our several thousand long term loyal customers.
Jewelry Repair
Carlos and his brother Mauro are our in house jewelry repairmen and are experts at re-sizing rings, soldering, jewelry cleaning including buffing, stone setting into mountings and many other jewelry related repairs services. They also change watch batteries and are able to do some watch repair.


Jewelry Appraisal Service
Sandy is our expert jewelry appraiser that comes in on Tuesdays to do written appraisals of your jewelry for insurance replacement purposes. She works by appointment only so be sure to call us at 727-585-4502 to schedule an evaluation.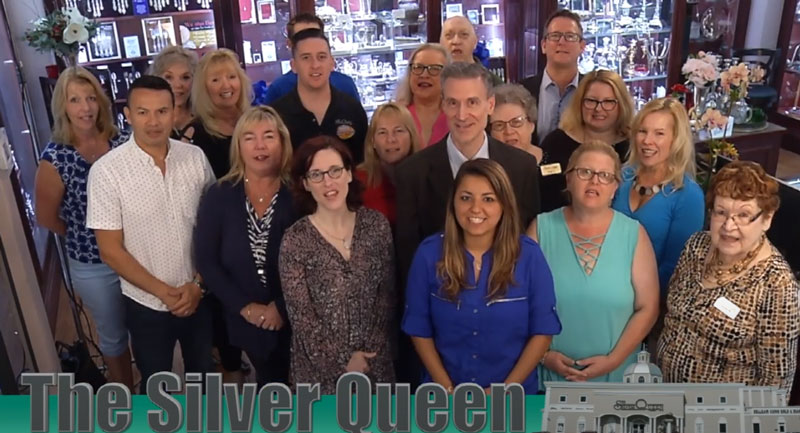 Our Silver Queen Staff Shot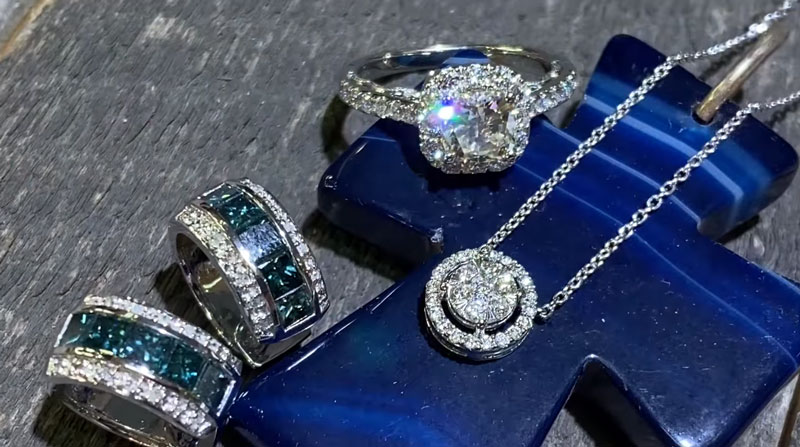 ---
Our Jewelry Inventory:
Our inventory is one of the largest you'll find in the Tampa Bay Region with usually the lowest prices in town.

Brand New Diamond and Gold Jewelry in Largo, Florida
The Silver Queen and Belleair Coins Gold and Diamonds offer Brand New Diamond and Gold Jewelry
for sale in our store with a huge in stock selection.

Shop Jewelry On-line Now: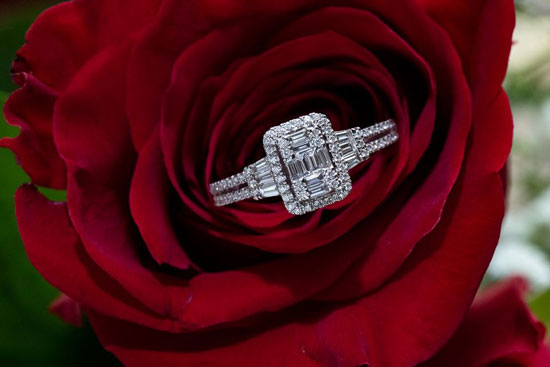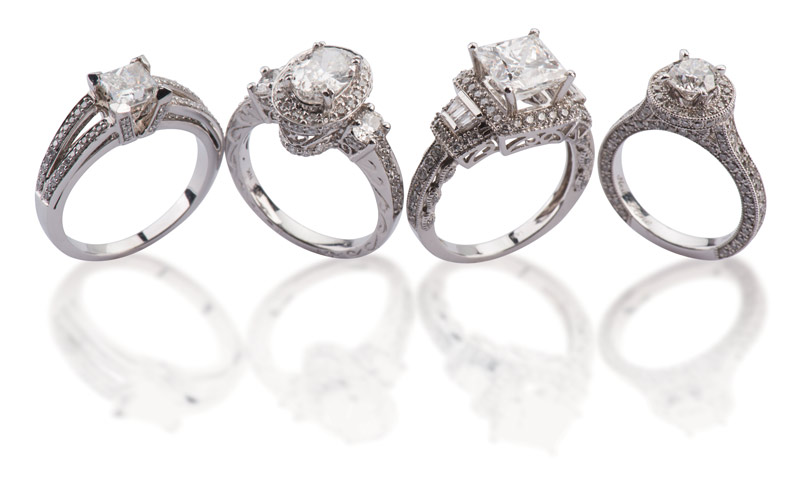 Engagement Rings
Whatever your budget is we can be there for you when you shop for the biggest decision of your life.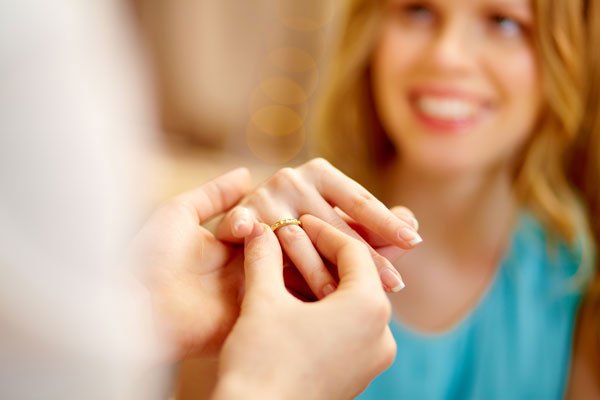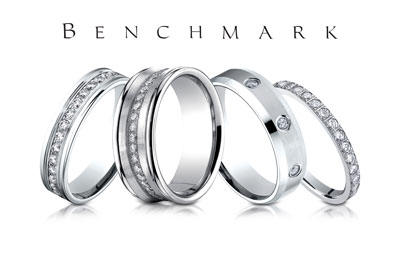 Wedding Bands
We now carry the benchmark Bridal Romance Jewelry line of wedding bands and anniversary rings.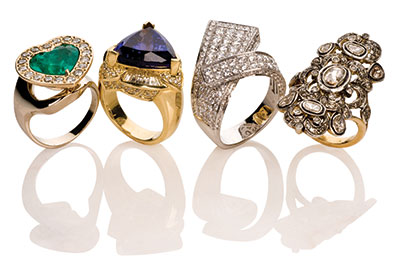 High Fashion Rings
We have some of the most stylish and high fashion finger rings around in the business. Whatever the latest trends are in the industry, you will find them here.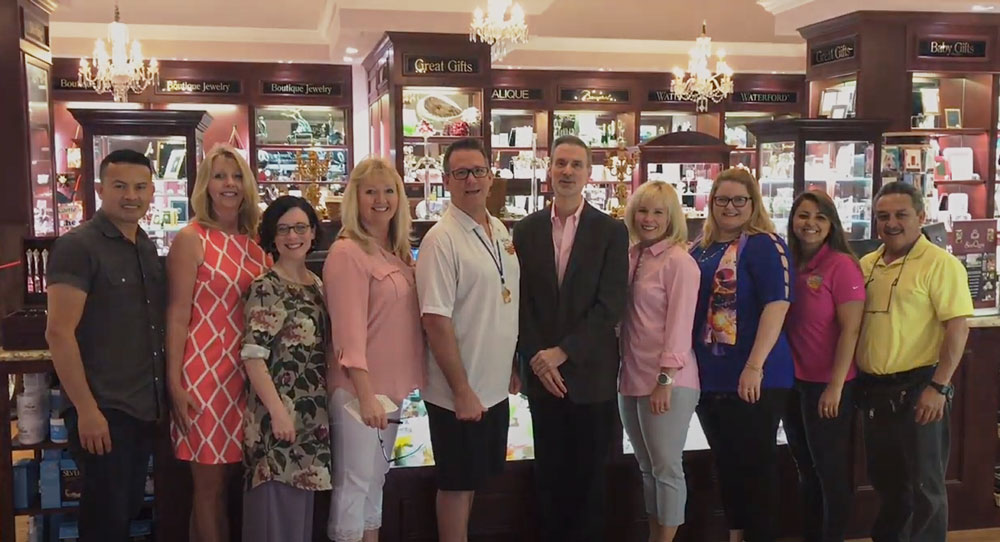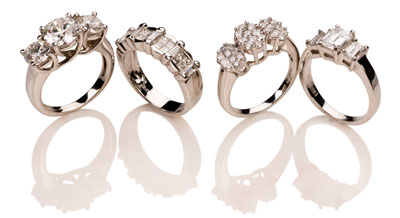 Anniversary Rings
When you want to show your love to your spouse and purchase a special anniversary present, we are here to help.
Shop Earrings On-line Now:



Earrings
We have an amazing assortment of gold and diamond earrings in stock.
Shop Necklaces On-line Now:




Necklaces
We have the perfect necklace for giving occassions including: Valentine's Day, Mother's Day, Graduation, Anniversary, Birthdays and Christmas.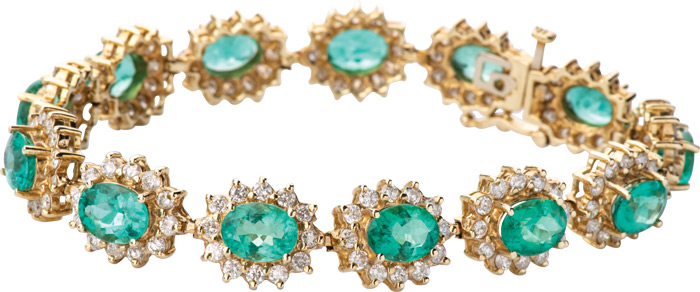 Bracelets
We sell gold, platinum and silver bangle and tennis style bracelets for both men and women.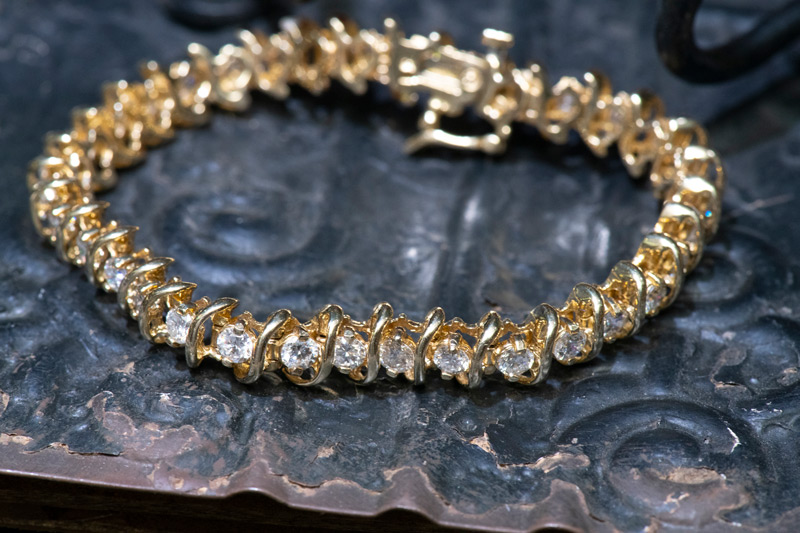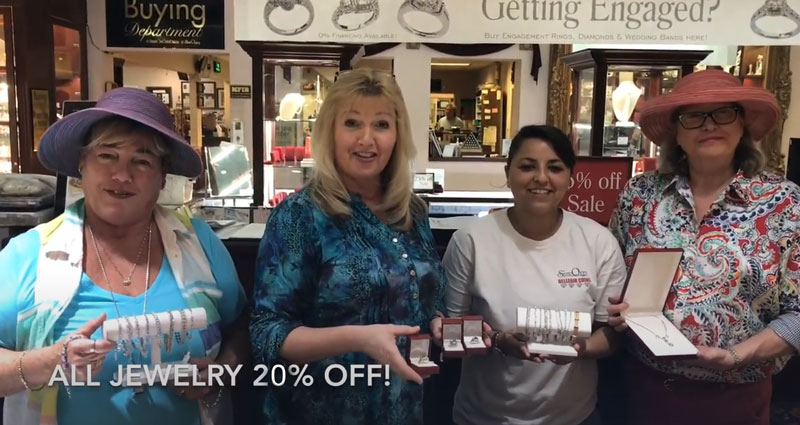 Staff Photo from our Annual Garage Sale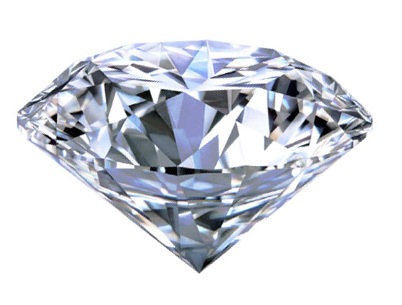 Diamonds
We deal in loose stones, GIA Certified Material, Diamond Melee, and more.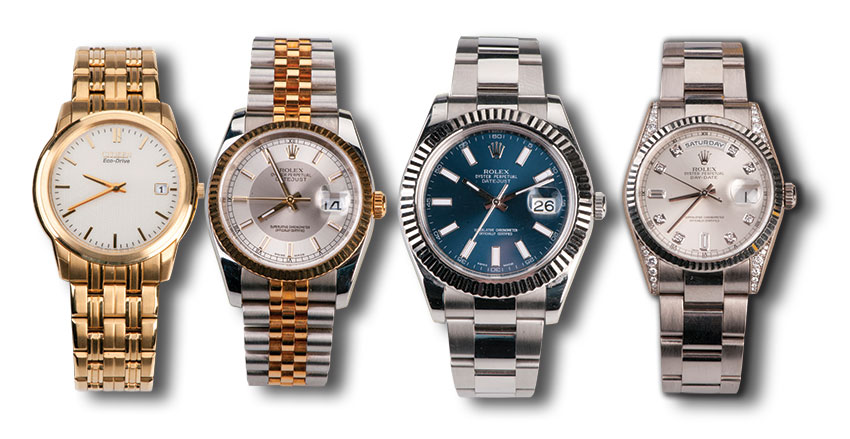 We sell watches including Rolex
We typically have between 8-15 estate Rolex watches in stock as well as a few other miscellaneous estate brands of various makers. All are sold at a discount usuallly 20-50% below regular brand new retail prices.

We are not an authorized dealer selling factory brand new Rolex



Estate Jewelry
We have a great selection of old vintage estate heirloom jewelry pieces in stock in store or online on Etsy.


We also sell:
Gold Chains, Silver Jewelry, Charms, Tanzanites, Topaz, Sapphires, Rubies, Emeralds, Aquamarines, Peridots, Birthstones, Garnets, Cameos, Pearls and more.


---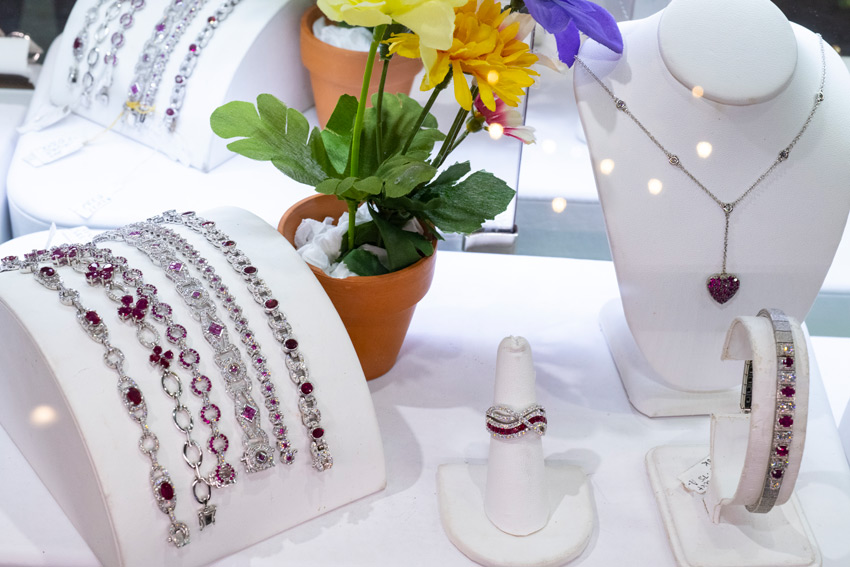 Our Jewelry Return Policies:
We offer a 3 day return policy on our jewelry purchases, except any item purchased from us through auction which are non-returnable. Any items returned must be in their original condition that it was sold in including all boxes and tags. We can make exceptions to our return policy if the item you return was given as a gift and the recipient did not want it.

---
We also buy your fine jewelry and diamonds
Bring in your old jewelry for our fair and competitive offer. We can also do a trade in towards a purchase of one of our jewelry pieces or fine gifts. Honesty, Integrity and Reliability guaranteed in all transactions.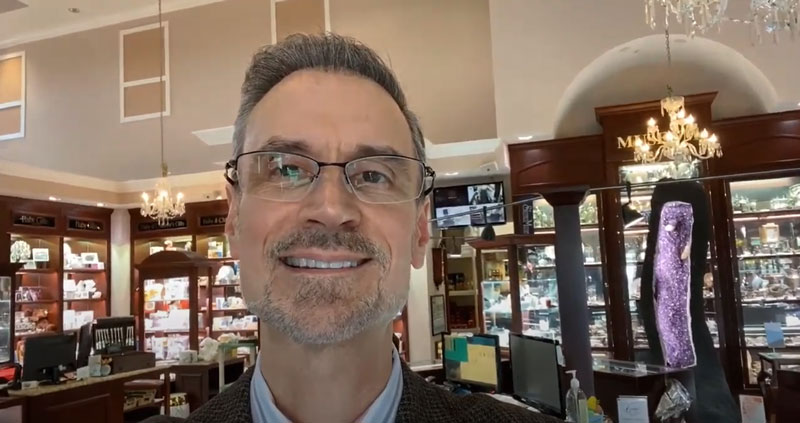 CEO of The Silver Queen Inc. Greg Arbutine
Greg is a hands on CEO and integral part of The Jewelry Department of The Silver Queen:
He Produces 6 printed jewelry flyers per year including original photography and graphic design.
He handles all the social media posting on Facebook, Instagram and Twitter
Makes all the graphical slides for the store's electronic outside sign.
Maintains all customer databases for leads management and for mailing list purposes.
Creates original video commercials for Youtube and Facebook.
Does regular jewelry photo shoots for the store to post on social media.
Maintains all the point of sale software used in the jewelry department.
Is the designer for the jewelry department store on the Silver Queen.Com Site.
Contributes ideas in the making of the local Television Commercials.
Helps oversee on-line jewelry shopping inclusive of Ebay, Etsy and The Stuller Jewelry Showcase.
If you are a vendor or solicitor please contact Greg directly regarding any of the above.
We love to have print media stories or television pieces done about the store.
727-581-6827 x4006

Join us on Facebook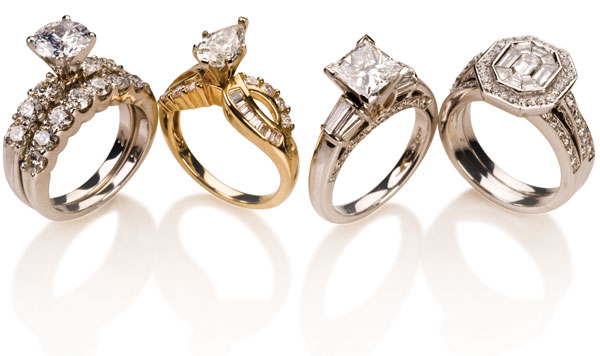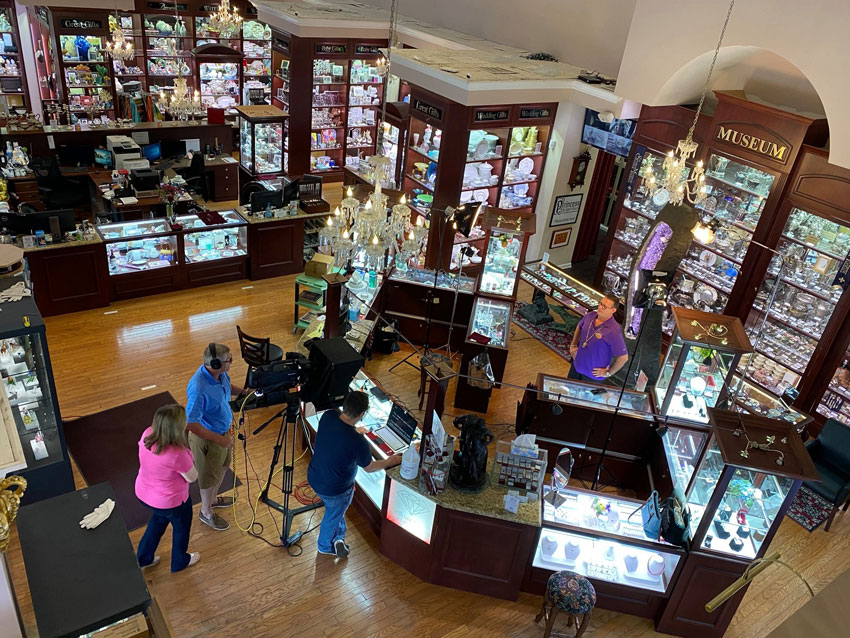 Co-Owner Christopher Stephen Arbutine filming a TV commercial for the store.
Chris is our head estate buyer and supplies much of the beautiful vintage and antique
jewely pieces that we feature in our jewelry store.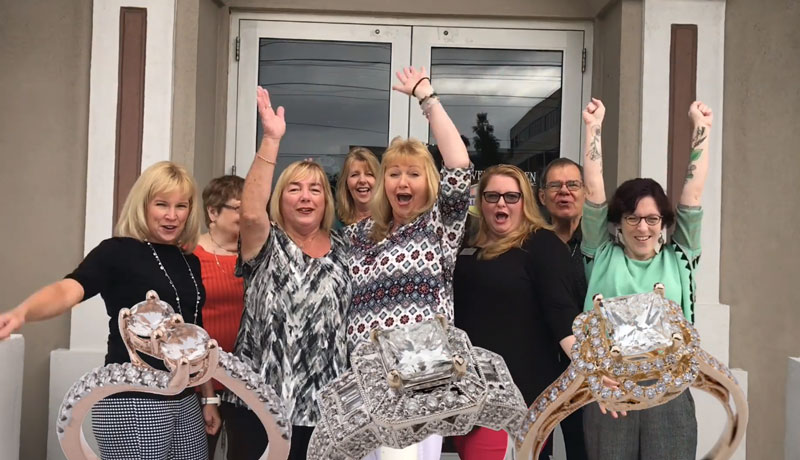 Come see our amazing staff at Silver Queen Inc.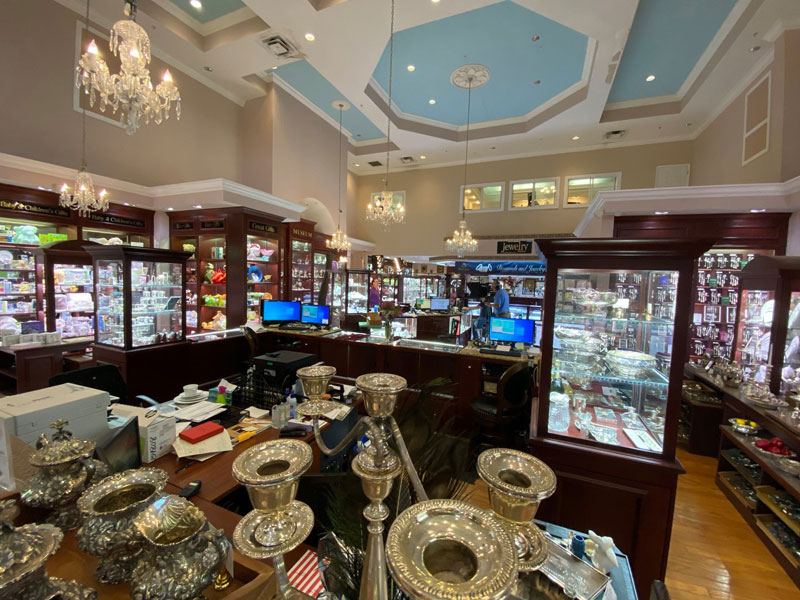 Please visit our beautiful showroom in Largo, Florida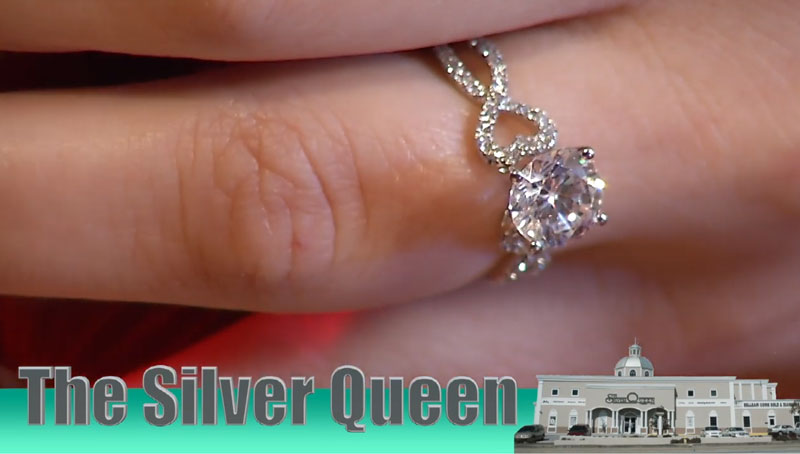 We also purchase your old unwanted pieces of jewelry.



The Silver Queen and Belleair Coins, Gold and Diamonds
1350 West Bay Drive Largo, FL 33770

Call: 727-585-4502
Jewelry@Silverqueen.com

Brand New Diamond and Gold Jewelry in Largo, Florida
The Silver Queen and Belleair Coins Gold and Diamonds offer Brand New Diamond and Gold Jewelry
for sale in our store with a huge in stock selection.


Shop Jewelry On-line Now: