What is Silver Plate?
Silver Plated is a micro thin layer of silver between 10-80 microns thick thinly applied via electrical current over a copper/nickel alloy of base metal. Sterling Silver is 92.5% pure silver and 7.5% copper and nickel.
What is the value of Silver Plate?
There is only a nominal amount of silver on the flatware pieces hardly enough to refine down and smelt out even if silver prices are surging. However for about 1/10th the cost of Sterling, one can purchase a handsome set of flatware that exudes the look and feel of real silverware. However, over time as in decades there is a tendency for plated flatware to show signs of wear and tear that can often give away the fact that it is merely a thin coating over silver over a base metal and not silver the entire way through.
How do I care for Silver Plate?

Most of the time you will want to use a gentle rub or silver polish to keep your silver plate shiny. For a lightly tarnished piece we recommend a Hagerty's Silver Dusting Cloth item # 1821509. For something darker we recommend using Hagerty's Silversmith's Polish item #1821510. We don't advise using silver dips as they are diluted acid and have a tendency of taking off a bit of the silver along with the tarnish. Only use dips on items that you don't plan to keep for very long - see item #13485513
https://www.silverqueen.com/items/Polishing-Products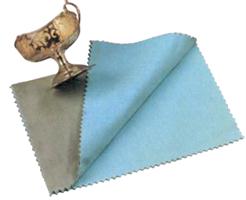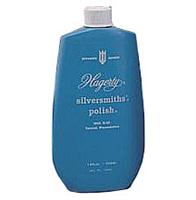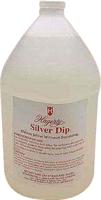 Page authored and written by:
Greg Arbutine 10-9-12