Richelieu
Sterling Silver Flatware by International
Year first made 1935


Click Here for our Inventory list and Prices on this pattern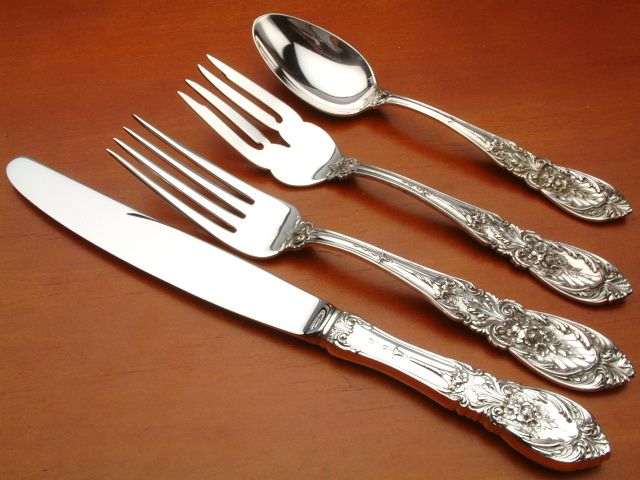 Richelieu Pattern by International Sterling Flatware
Richelieu is a magnificent heavy weight three dimensional sterling silver flatware pattern made by International.
It was conceived it the spirit of 17th Century French decoration, and is very eloborately decorated.
Click Here for our Inventory list and Prices on this pattern


We also buy sterling, to sell Richelieu Silver - Click here.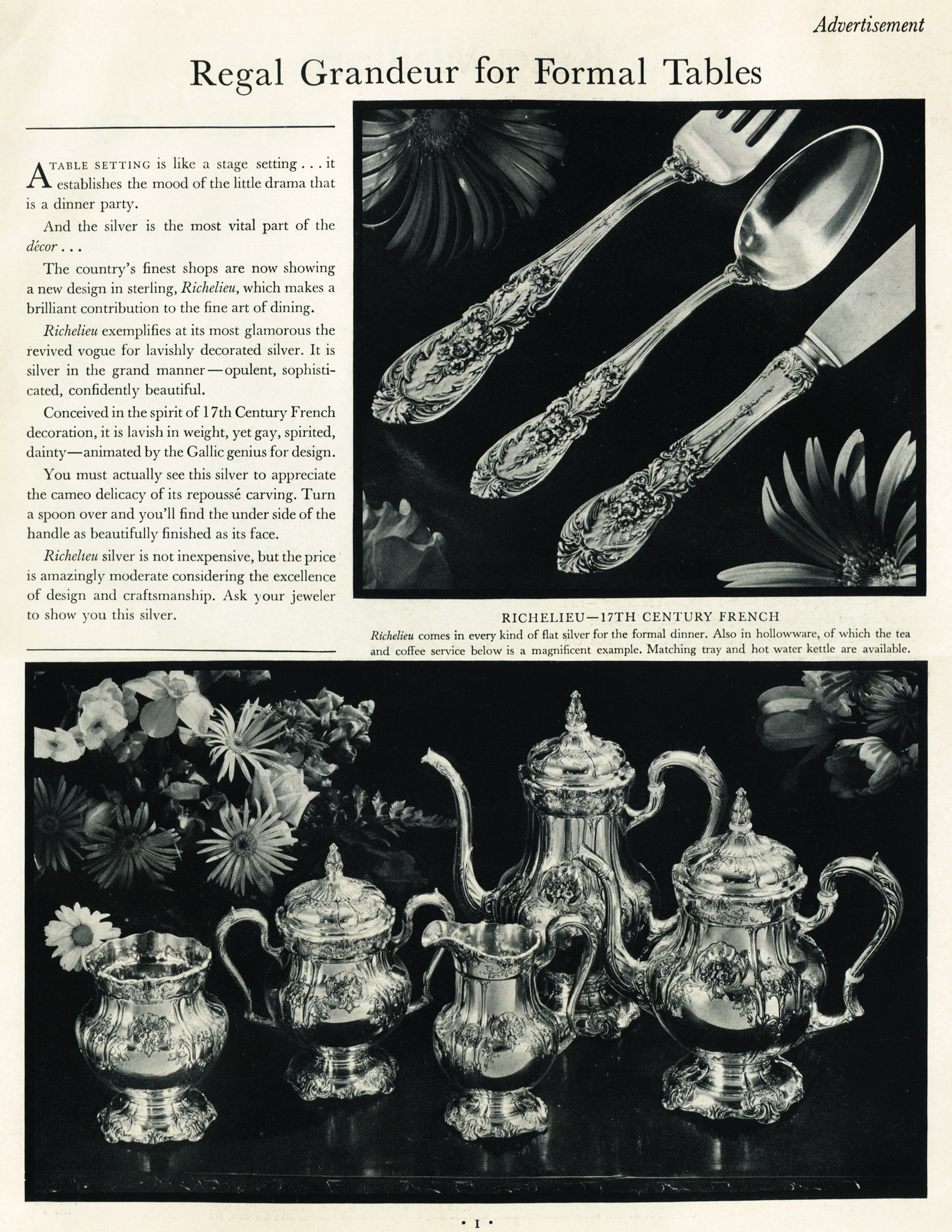 Original print ad for Richelieu by International from the 1950's.


Click Here for our Inventory list and Prices on this pattern
_