Please Print out Form, then fill out and send along with your shipment to us.
If you don't have access to a printer, feel free to take a screen shot of the form on your phone, and then edit it and fill in the information.
After that, please email the cell phone edited form in advance of your shipment to Greg@Silverqueen.com.
You can also email Greg either way if you want to let us know that your package is on its way or if you have any further questions on how to proceed.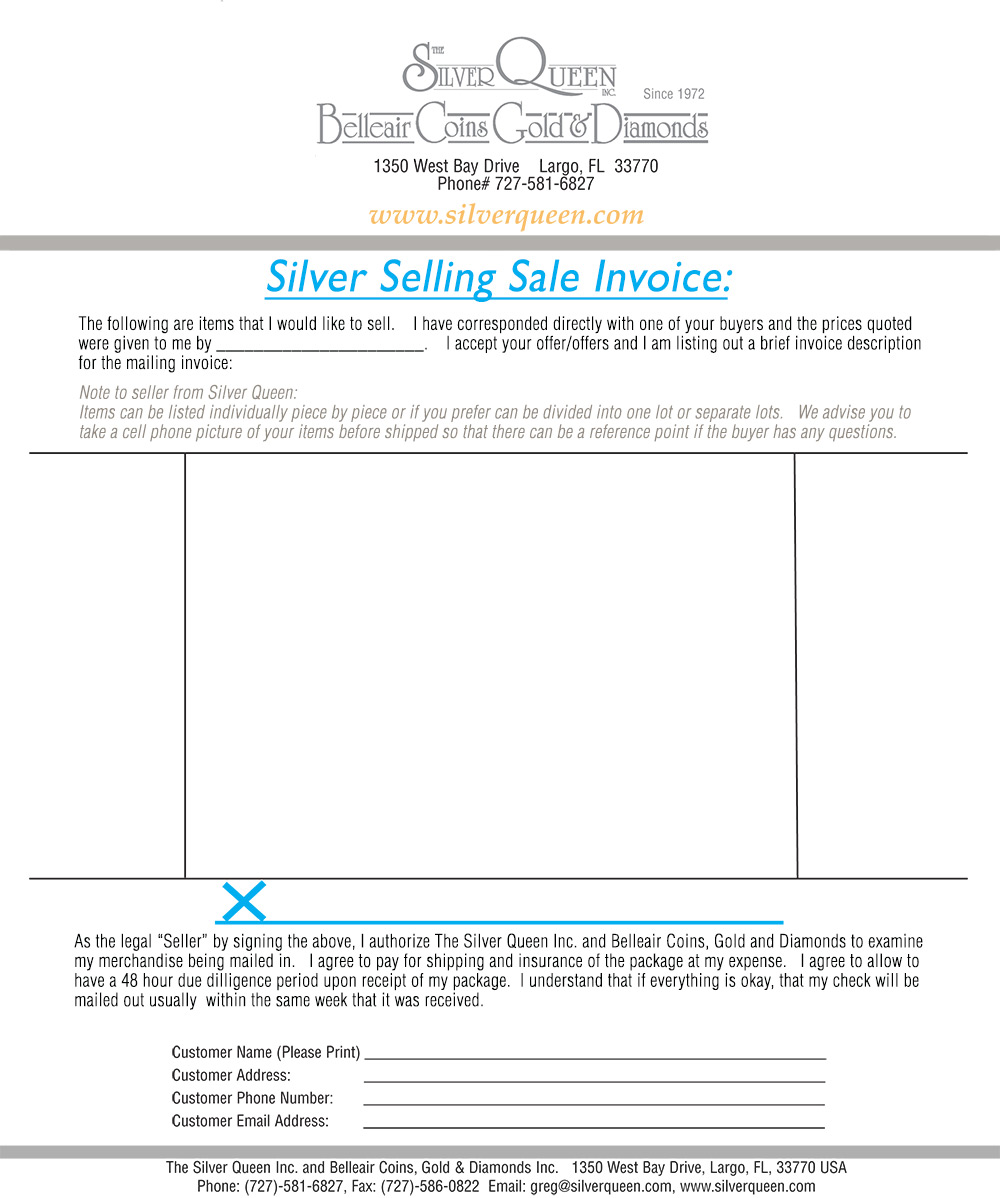 Shipping Instructions:
Please Address Package to: SQI/BCI 1350 West Bay Drive, Largo, FL 337770 Att: Greg Arbutine
We advise to abbreviate our company names as to not call attention to them as containing precious metals to avoid theft.
Make sure you mail in your package with proper insurance, also in a box not an envelope or letter packet.
We suggest you insure for an amount that feels safe enough to cover yourself in the unlikely event of your parcel getting lost in the mail.
USPS registered and FEDEX insured mail are the best ways to send.

How to Safely Wrap:
We suggest you wrap your package well enough so there is not an audible rattle. Ziploc bags are great for large loose lots of assorted chains, rings, bracelets and earrings. If you are sending a diamond, you might want to use the orginal jewelry box is came in so that it doesn't get banged around. Paper towels are a good way to insulate the inside of the shipping box or also newspaper. If you have access to good professional packing materials, bubble wrap or styrofoam peanuts are ideal.