King and Queen of Silver and Gold in Belleair
Article in December Issue Year 2015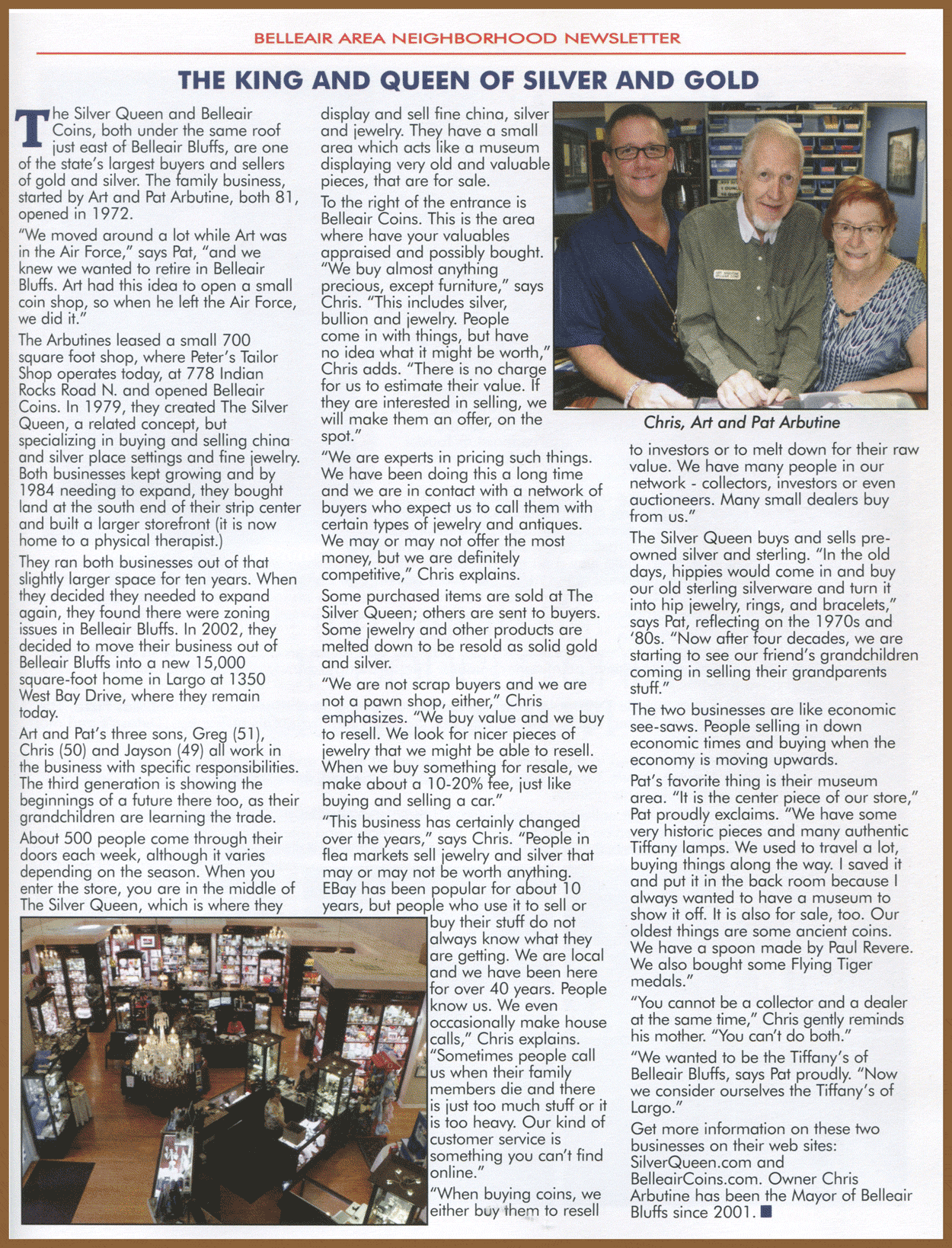 No transaction is too small or too large.
We have frequently handled 7 figure deals and will work very tight on margins in order to accomodate you.
Call Christopher Stephen today at 727-585-4502
Email: Chris@Silverqueen.com
Please contact us today to discuss your buying and selling options.
We look forward to doing business with you.