Acorn
Sterling Silver Flatware by Georg Jensen
Year first made 1915

Click Here for our Inventory list and Prices on this pattern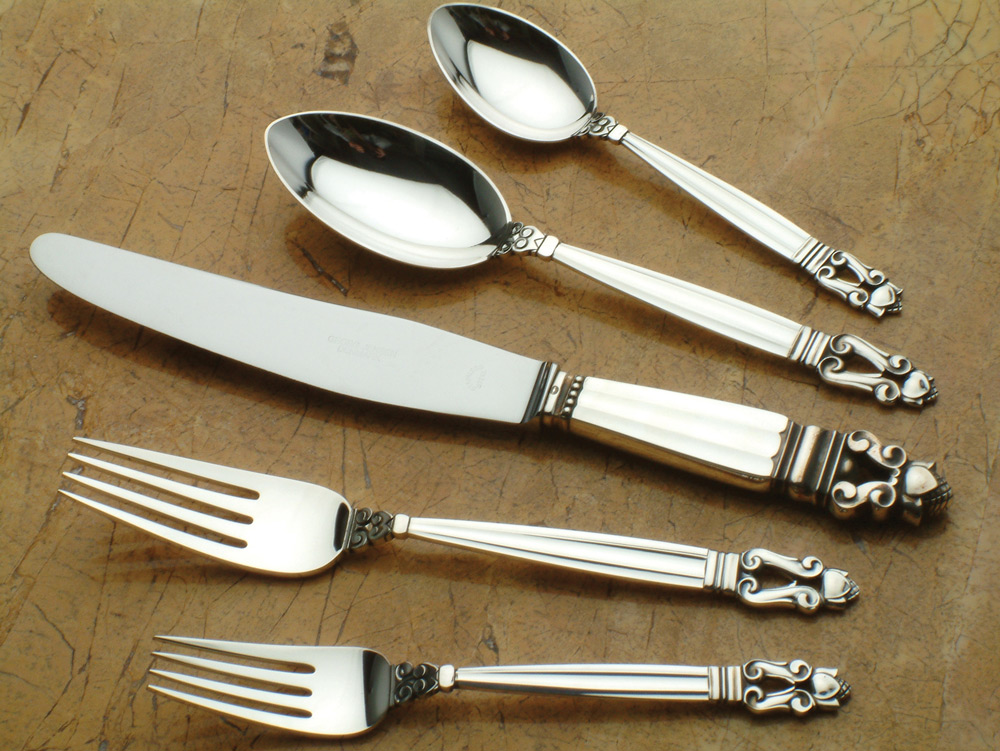 Acorn by Georg Jensen Sterling Flatware
Acorn by Georg Jensen is a Danish Sterling Silver Masterpiece that will make any table setting look spectacular.
Click Here for our Inventory list and Prices on this pattern


We also buy sterling, to sell Acorn - Click here.

We also Purchase
Acorn Sterling Silver.