Bridal Registry
for silverware, dinnerware, crystal stemware and gifts at The Silver Queen Inc.




We offer an in store or online bridal registry service for your sterling silverware, china dinnerware,
crystal stemware, baby gifts and bridal giftware.

You are welcome to come visit us in person and get a real person to assist you with your selections for your wedding.
We can set a registry appointment for your convenience. Call Debi at 727-581-6827 to arrange. Walk ins welcome as well.
Our staff will register your choices and everything will be then 100% available to order on-line or be ordered over the phone.
Your guests can also visit our showroom in person to purchase from your registry.

We also offer a full service, completely automated on-line registry service.
You don't ever have to come see us or talk to us if you don't want to.
Just click on the link below to get started right now with your registry:



Click Here for On-Line Registry Information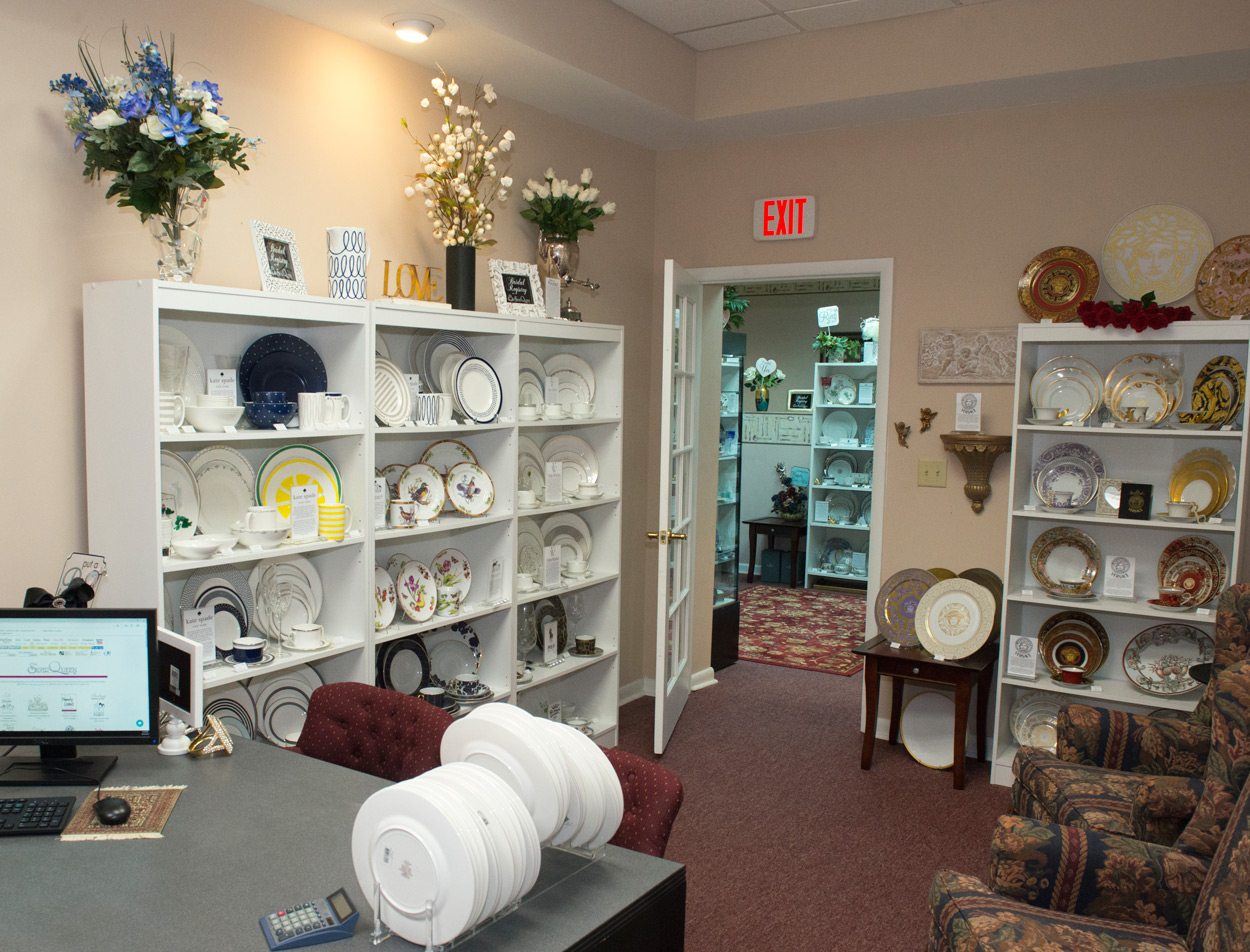 We have a beautiful in store bridal bridal registry located on our 2nd floor.
Choose from hundreds of china, crystal, sterling, stainless steel, silver plated and crsytal patterns all from the most famous
makers and brands like Waterford, Lenox, Versace, Kate Spade, Vera Wang, Royal Doulton, Royal Crown Derby, and many many more.
Our showroom is located in Tampa Bay, Florida. All registries made in store will also be registered in our national on-line website registry.





Click Here for our On-Line Bridal Registry

We have 3 main Registry Rooms:
Our Regal Room, Designers Gallery Room and our Traditional Patterns Room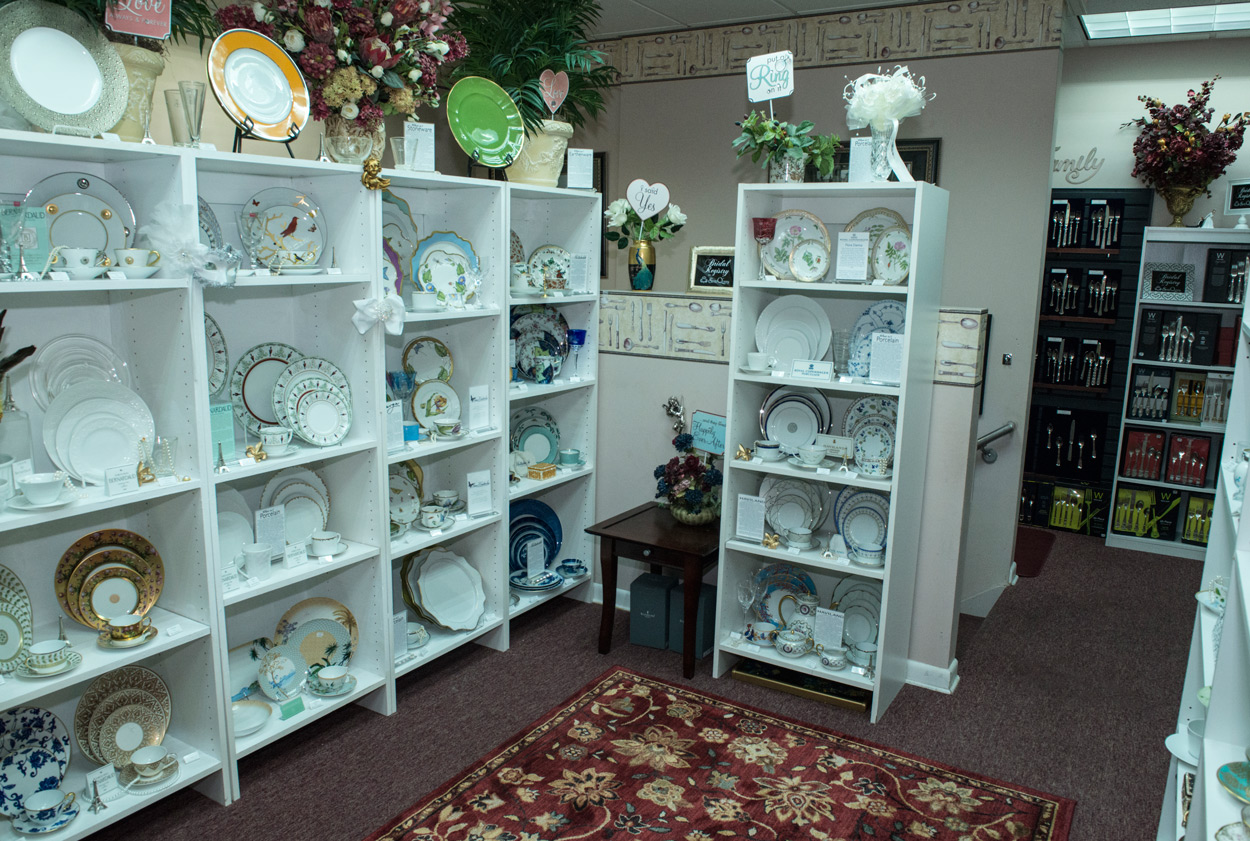 Pictured above and 2 photos below are pictures of our Regal Room.
In it we feature the brands: Bernardaud, Mottahedeh, Royal Copenhagen, Royal Crown Derby, and Raynaud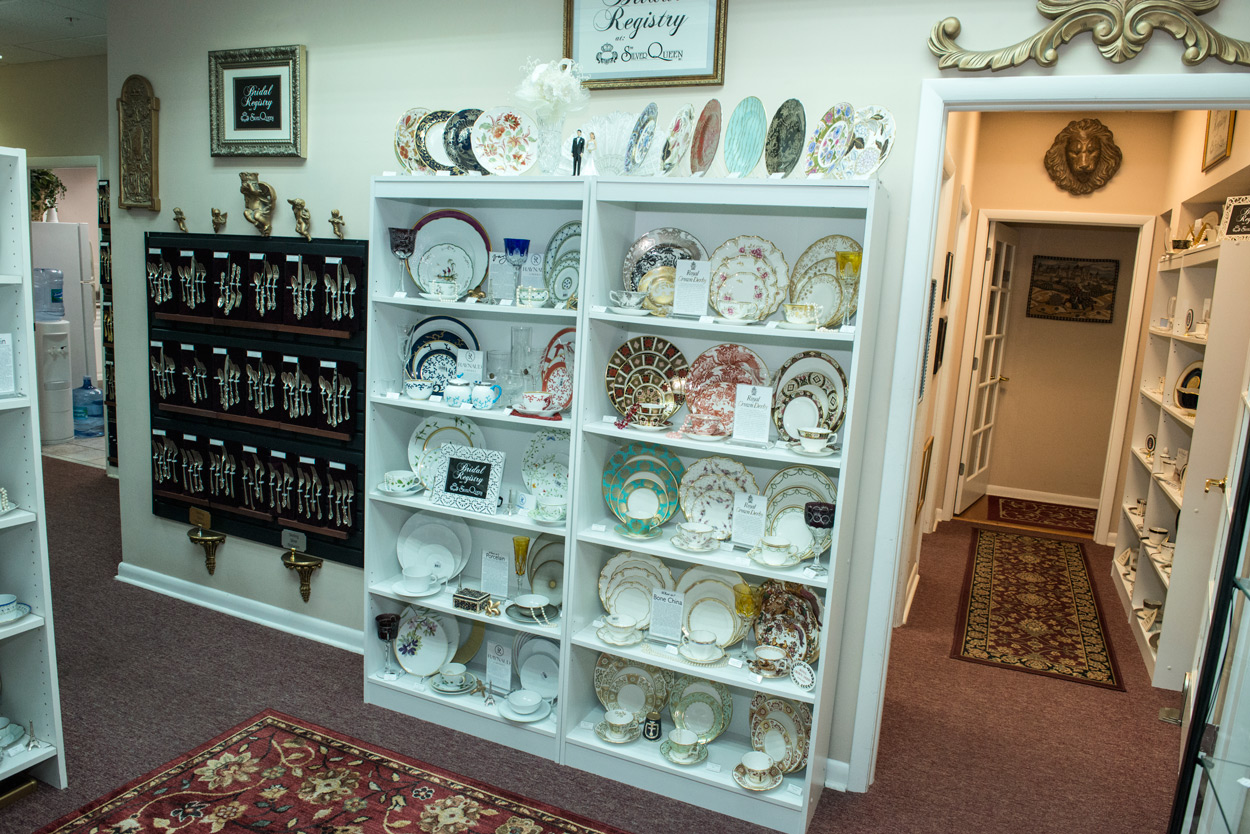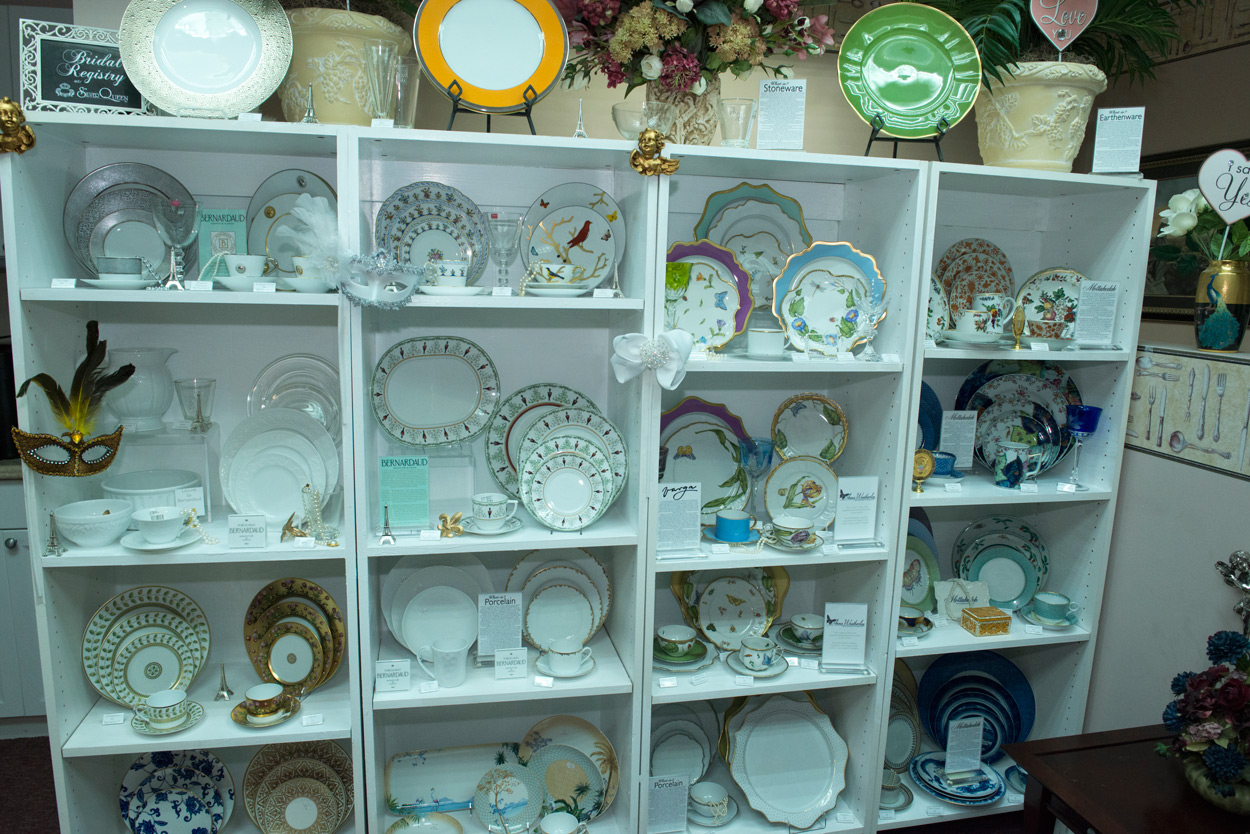 Click Here for our On-Line Bridal Registry
_nNNext 2 photos below are of our Designers Room
Where we have displayed: Kate Spade, Julie Wear, Vera Wang, Ralph Lauren, L'objet, and Versace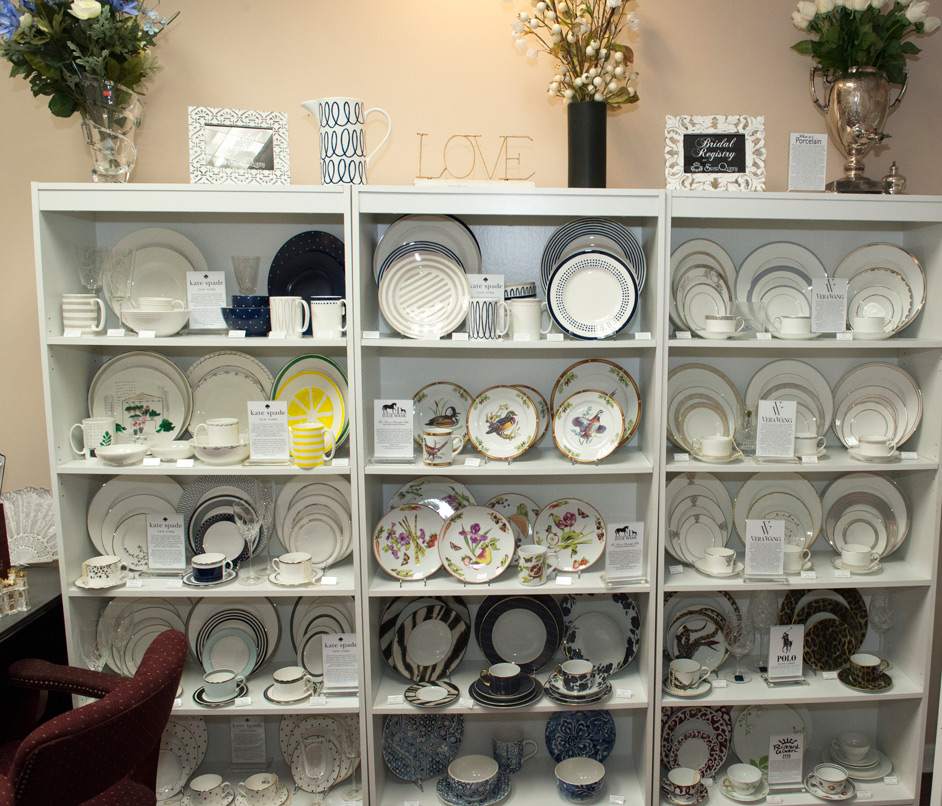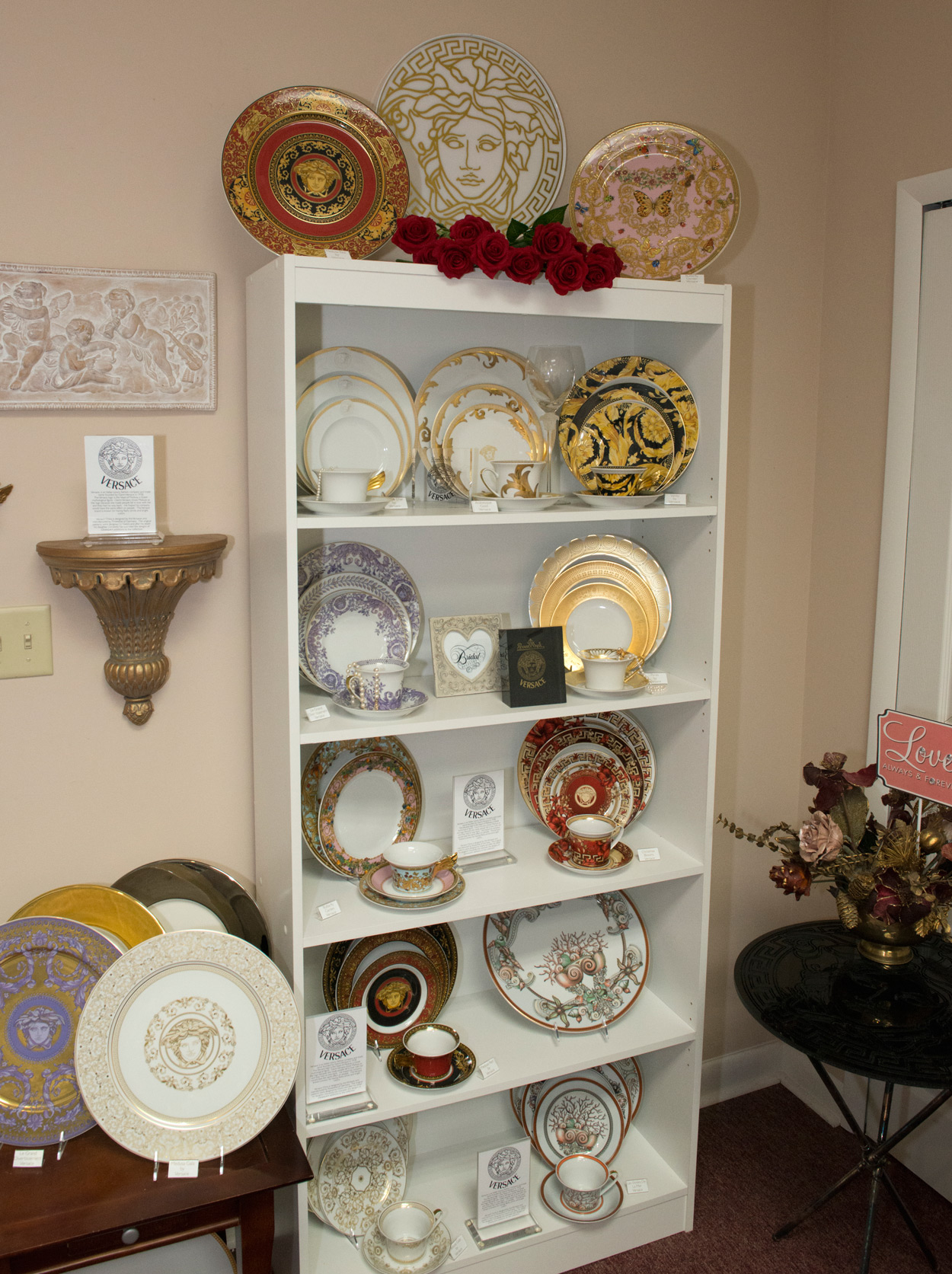 Click Here for our On-Line Bridal Registry


Next 2 Photos Below are of our Traditional Patterns Room
Where we display: Royal Doulton, Wedgwood, Rosenthal, Villeroy & Boch, Royal Albert, Minton,
Lenox, Dansk, Spode, Denby, Portmerion and Pickard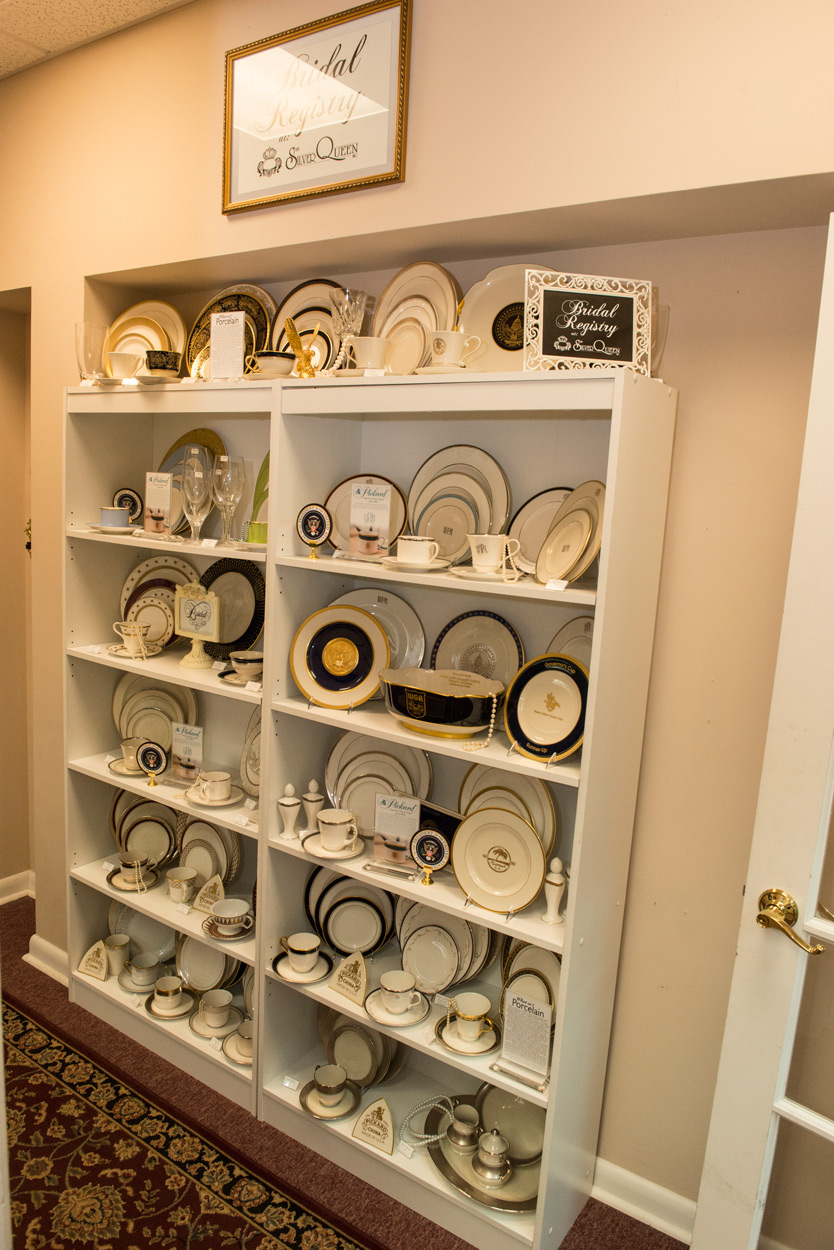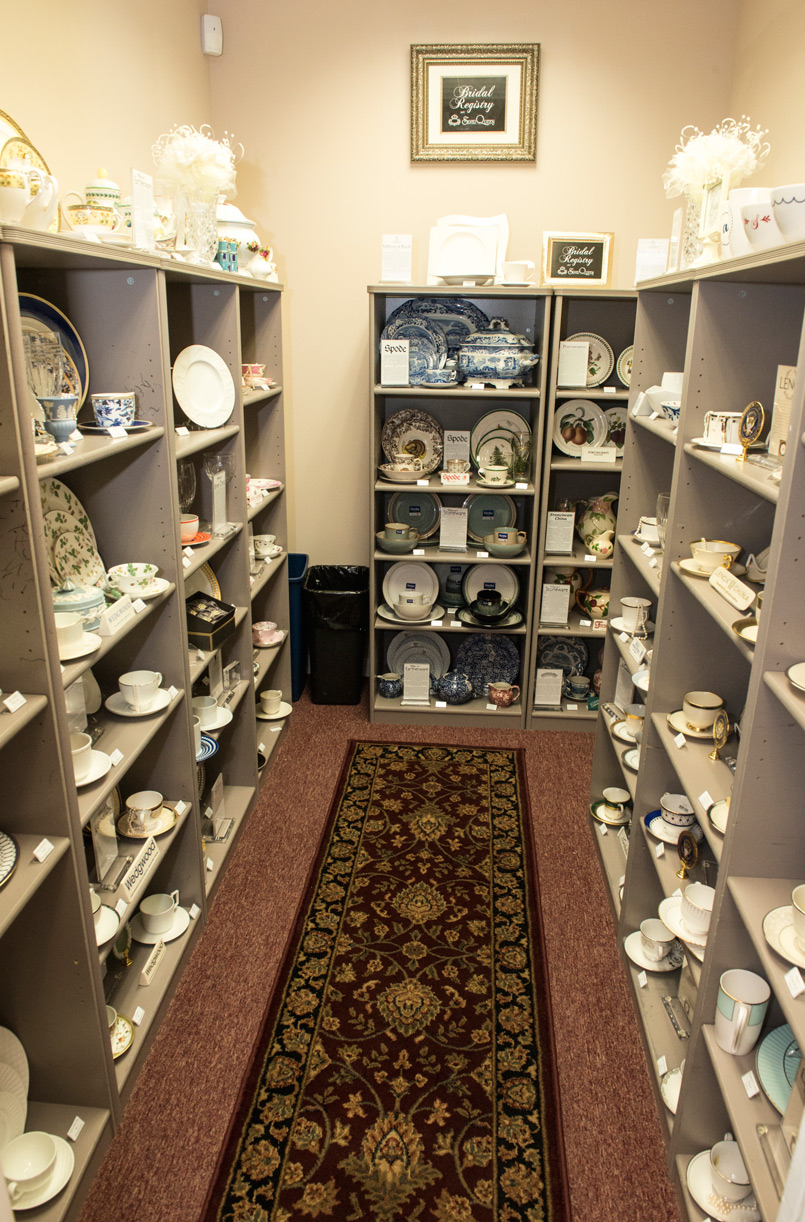 Click Here for our On-Line Bridal Registry


Pictured Below are photos of our Flatware and Crystal Registry Areas: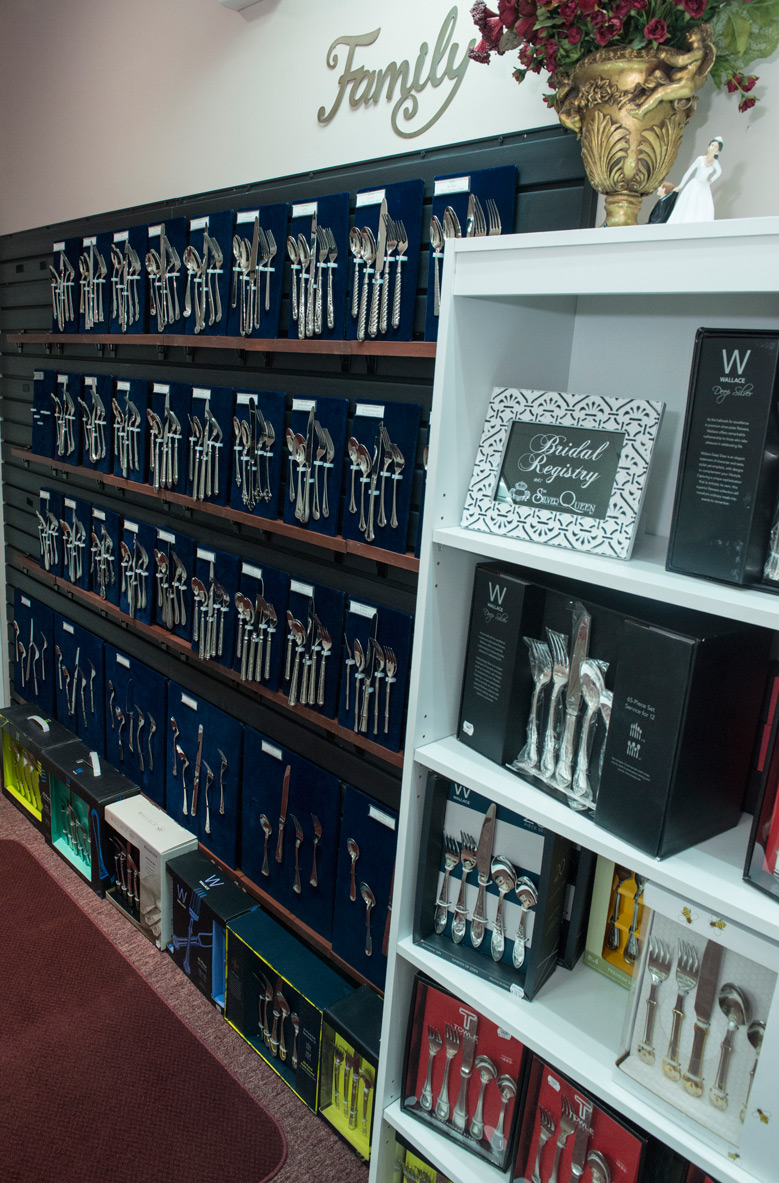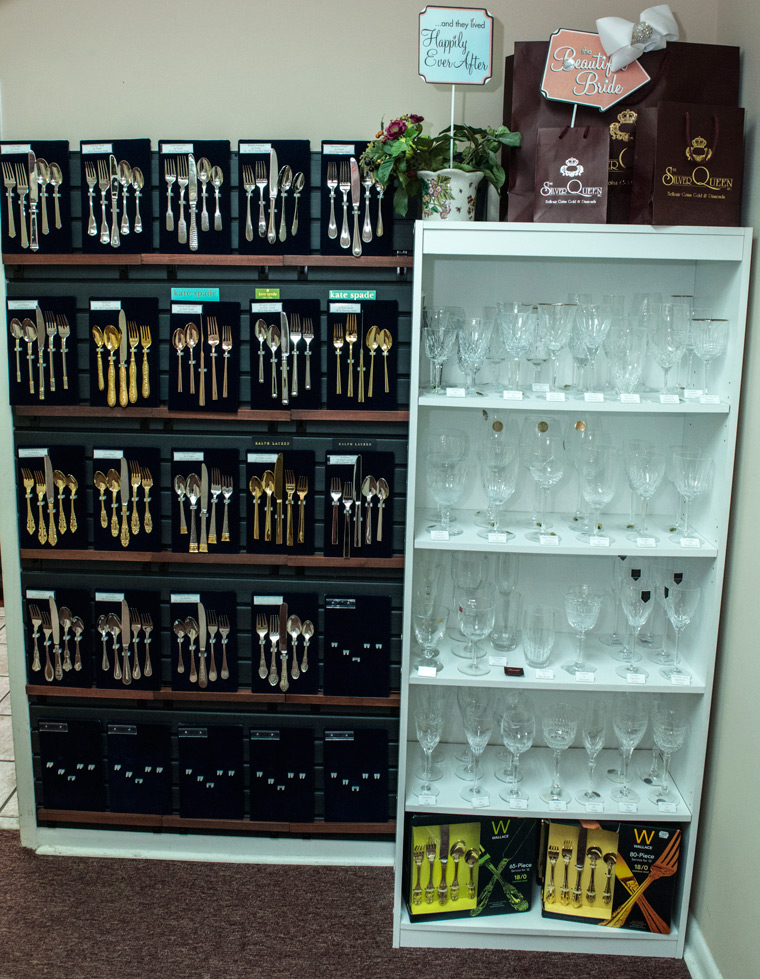 Click Here for our On-Line Bridal Registry

Pictured below are photos of our Sterling Patterns Registry Area: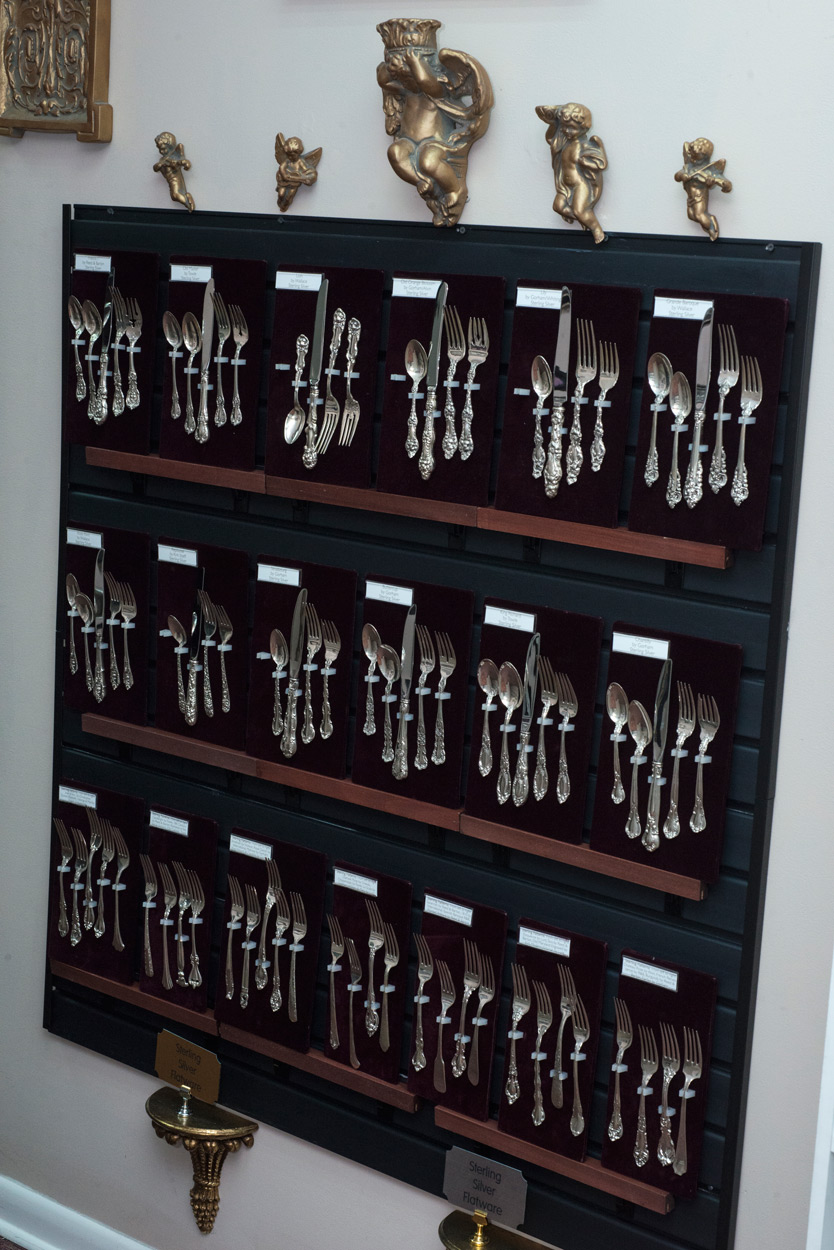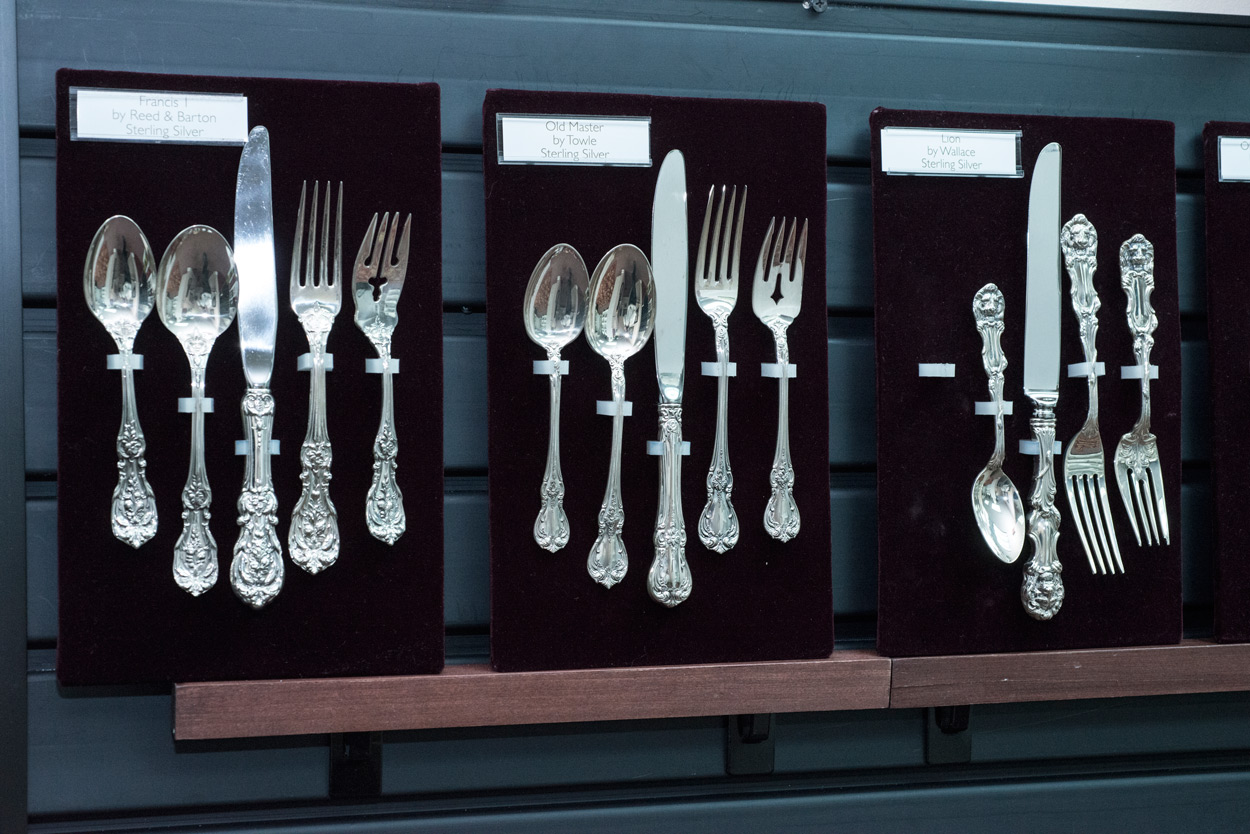 Seeing the flatware and dinnerware up close and in person is really the best way to choose your pattern and that is
the primary reason we still offer a tradtional, old fashioned in store bridal registry. For those of you who can not make the
trip down to Tampa Bay, Florida we also offer our national acclaimed Bridal Registry On-line.




Click Here for our On-Line Bridal Registry